Stacking modular structure
No wiring between modules needed.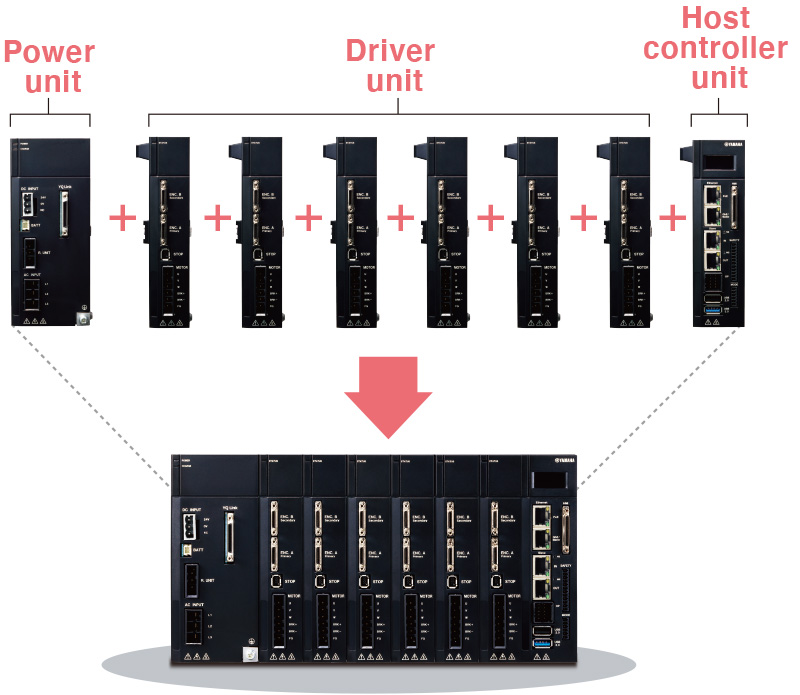 Incorporation a control power supply, motor drive power supply, high speed network communication, safety circuit into a stacking modular structure.
Eliminates wiring between units, reducing conventional wiring cost and wiring man-hour to 30% to 50%.
The stacking structure including host, power and driver is the very first in the industry.
Typical photo image of stacking structure